Charleston Hawks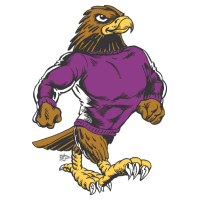 Team: Charleston Hawks
[ID #624]

Location: Charleston, SC (Southeast)
Owner: Ken_Kennilworth

[since November 26th 2019 | last seen December 07th 2023]
Rank: #30 - Rating: 190.59
Fan Mood: 104.70
Prestige: 52
Color: Red
Team Notes:
• May 31 2062:
Billy Lynch
was claimed off of waivers.
• May 29 2062:
Salvador Lauzerique
was released.
• May 25 2062:
Joey Turley
was claimed off of waivers.
• May 17 2062:
Ben Chamberlin
was signed as a free agent.
• Mar 31 2062:
Jose Avalos
was released.
• Feb 19 2062:
Pablo Galarza
was claimed off of waivers.
• Jan 13 2062:
Iakopo Alo
was selected to the national team of
American Samoa
.
• Jan 13 2062:
Sam Hostetler
was hired as the new coach.
• Jan 13 2062: Coach
Demetrius Stevens
was let go.
• Sep 11 2061:
Jeffrey Underwood
was released.
League Record:
Wins: 30 Losses: 35 Pct: .462 Last10: 6-4 Streak: L1
Ave: 4.8 - 4.9 RS: 312 RA: 321 DIFF: -9 Power Index: 105.3
Cup:
Group 120
[3 | Still Alive]
Press Releases:
Sep 20 2060:
Crespin Smacks 500th Dinger!!
-
by Ken_Kennilworth on July 29th, 2023
Crespin Cortez, 13 year major league veteran and 5 time MVP, added yet another stellar achievement to his resume:
500 career regular season home runs!
Apr 06 2058:
Help Wanted - Team Trainer Needed
-
by Ken_Kennilworth on January 12th, 2023
Must be willing to use aggressive treatments with players on injury ridden team. Techniques considered acceptable include spells and incantations, animal sacrifices, and in the extreme cases touching up x-rays to pass medical review. Competitive salary with health plan.
Mar 08 2058:
Put the Excitement Back in Your Play with Ageless Broken Bat!
-
by Ken_Kennilworth on January 2nd, 2023
As you team ages is it having trouble with scoring, coming up short of put outs, or your stadium attendance sagging?
If so then put the hardball back in your game with doctor recommended
Ageless Broken Bat
. After only 3 weeks of using
Ageless Broken Bat
7.4 out of 10 team owners reported:
!!Longer and More Frequent Homers!!
!!Improved Pitching Stamina!!
!!Enhanced Range!!
!!Boosted Exit Velocity!!
Enjoy Broken Bat more with
Ageless Broken Bat
!!
But before trying, ask your doctor if
Ageless Broken Bat
is right for you.
Common side effects include HeadachesDepressionLossofSleepReducedAppetiteSuddenMoodSwingsSkinRashesStomachPain

Oct 30 2057:
Charleston CEO credits several for 2057 Championship—You'll be Surprised by the Fifth One!
-
by Ken_Kennilworth on December 21st, 2022
Charleston Hawks CEO, Julius Sleveen, in an interview with Journal of Broken Bat Business Management, acknowledged contribution from several sources for the 2057 championship in BB Div III-3. The veteran players, developing major leaguers, manager & coaching staff received most of his praise, deservedly so in his opinion.
But he wanted to recognize to his executive assistants, economist Milton Keynes and consultant Drucker McKinsey. Sleveen said "I believe the strategic vision molded with their help gave us the edge in finding our way forward. Our concern coming into this season was to avoid the middle level trap that franchises can fall into by continuing an imitative strategy that is effective mostly at lower levels. As such, I encouraged innovative entrepreneurial approaches which our staff found. The challenge ahead as we move from upper middle (Div III) to lower upper (Div II) is to continue finding innovations that give our players an advantage."
Oct 13 2055:
Hawks Clinch Division Title, Champaign Flows in the Clubhouse.
-
by Ken_Kennilworth on July 15th, 2022
Today the Charleston Hawks secured a playoff berth with a 6-5 win over the host St Charles Sluggers, then held an hours long celebration in their locker room, drenching all there in sparkling wine.
Commented Manager Mariano Barrios "I am proud of how our guys rallied late in season when challenged by Bossier City. All the teams in our division played quality ball all year long and I feel fortunate to have the opportunity to represent them in the playoffs."
When asked about how he would prepare the Hawks to the playoffs, Barrios said "because the final standings are locked in for the division, we will rest our veterans while giving some of our young players experience. Also, we will honor long time Hawk veterans by having them assume the roles of manager & coaches in the final series as my coaches and I will take off those days."
Team Stadium Manager & VP of Marketing Seymore Butz also announced that tickets for the playoffs will go on sale tomorrow.